Nguyen Trung Ton
Current Status: Sentenced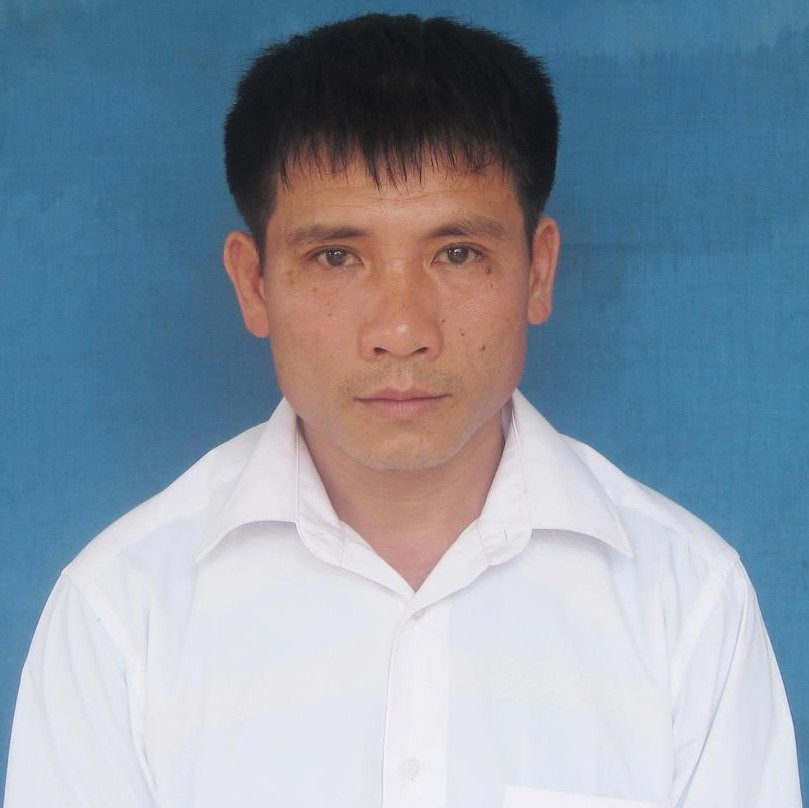 Other Names: Nguyễn Trung Tôn
Date of Birth: September 2, 1971
Gender: M
Religion: Christian (Protestant)
Ethnicity: Kinh
Occupation: Pastor
Latest Prison: Dak Trung prison, M'Drak District, Dak Lak province
Areas of Activism:
Democracy
Religious freedom
Known Affiliations:
Brotherhood for Democracy
Arrest History
Arrest 1
January 15, 2011
December 30, 2011
2 years in prison
January 15, 2013
Defense Counsels: Ha Huy Son
Arrest 2
July 30, 2017
April 5, 2018
12 years in prison
July 30, 2029
Defense Counsels: Ngo Anh Tuan
Details
July 2018:
Authorities transferred Brotherhood for Democracy member Pastor Nguyen Trung Ton from the B14 detention center in Hanoi to Dak Trung prison camp in Dak Lak province, about 1,000 km from his home.
Nguyen Trung Ton is a Protestant pastor.
Nguyen Trung Ton is a Protestant pastor and the President of pro-democracy group The Brotherhood for Democracy.
February 2017:
Nguyen Trung Ton and his friend, Nguyen Viet Tu, were kidnapped by plainclothes agents while attempting to visit fellow activists, driven around for hours, beaten, robbed, and released in a rural area. Read more about the lasting efects of the brutal assault in the "Physical Health History" section below. Ton and his family have been subjected to harassment and intimidation over the past several years, includng disruption of their family business.
Nguyen Trung Ton was arrested on January 15, 2011, and sentenced in December 2011 to two years in prison and two years of house arrest under Article 88 of the 1999 Criminal Code for "propaganda against the state."
Nguyen Trung Ton was arrested on July 30, 2017, at home in Thanh Hoa, coinciding with arrests of other members of the Brotherhood for Democracy, and charged under Article 79 of the 1999 Criminal Code.
In December, authorities announced they
finished investigations
into several members of the Brotherhood for Democracy, a group founded by lawyer Nguyen Van Dai that was targeted with harassment and arrests during much of 2017. Authorities have
recommended
that Nguyen Trung Ton, Pham Van Troi, Nguyen Bac Truyen, Truong Minh Duc, Nguyen Van Dai, and Le Thu Ha be prosecuted.
April 2018:
On April 5, in a one-day trial, six activists, whose backgrounds range from defending religious freedom, to environmental rights, to multi-party democracy, were sentenced to a combined 66 years in prison and 17 years of house arrest under Article 79 of the 1999 Criminal Code. Five of the activists are key members of the pro-democracy group, The Brotherhood for Democracy. All have been known to support political prisoners and their families and advocate for human rights. Nguyen Trung Ton was sentenced to 12 years in prison and three years of house arrest.
In late April 2018, Nguyen Trung Ton, Pham Van Troi, Truong Minh Duc, and Nguyen Bac Truyen appealed their sentences.
June 2018:
Three Brotherhood for Democracy members – Nguyen Trung Ton, Truong Minh Duc, and Pham Van Troi– as well as religious freedom activist Nguyen Bac Truyen, had their appeals denied on June 4.
March 2018:
Pastor Nguyen Trung Ton is suffering in prison from injuries sustained in a brutal attack from unknown thugs with special police equipment in February 2017. His wife reports that his leg is in pain, awaiting surgery, and that his vision is blurry.
One of his eyes is completely blurry, as he lacks adequate medical care and clean water in prison. After the Feburary 2017 attack, both of his knees were broken and he was only able to receive surgery on one knee before his arrest. He has also been unable to walk correctly since the assault.
September 2017:
Amnesty International released an Urgent Action for Pham Van Troi, Truong Minh Duc, and Nguyen Trung Ton. They are being held in incommunicado detention and need access to healthcare treatment.
Front Line Defenders also released an action for Nguyen Trung Ton, Pham Van Troi, Nguyen Bac Truyen, and Truong Minh Duc, calling for their immediate release after their arrests.
Several UN Rapporteurs released a letter expressing concern about the arrests and detentions of Nguyen Bac Truyen, Truong Minh Duc, Nguyen Trung Ton, Pham Van Troi, Nguyen Van Tuc, and Le Dinh Luong. They highlighted the issue that these arrests took place during a concerted crackdown on human rights activists and point out that Vietnam has international obligations to protect universal freedoms, such as the rights to freedom of expression and assembly.
February 2018:
Detained political activist and pastor Nguyen Trung Ton's son addressed the 10th Geneva Summit for Human Rights and Democracy on February 20 to tell the story of the harassment against his father, the imprisonment of his father, the struggle of his mother to sustain the family, and, more generally, the story of persecution against independent-minded religious leaders. Nguyen Trung Trong Nghia, 22, told the audience: "While in jail, my father has been denied a lawyer. And it was only a few weeks ago, after 6 months, that my mother was able to see meet my dad. Everybody busted out in tears as my 10-year-old brother started crying because he sees dad. My mom couldn't hold her tears, thinking of what has been happening for our family for the past 16 years. Ever since, we started to be different, ever since we started to stand for what is right, ever since we started to say 'enough is enough'." Read and watch his full remarks here.
March 2018:
The group Action by Christians for the Abolition of Torture (ACAT)-- France demanded the immediate release of imprisoned pastor Nguyen Trung Ton. ACAT fears that he faces possible mistreatment in prison and notes that he suffered complex health issues while imprisoned from 2011-2013, such as kidney stones and eye issues. He also is suffering from a leg injury sustained after being brutally attacked by unknown thugs in the spring of 2017. He is currently in prison six hours away from his family.
April 2018:
Governments, advocacy groups, and individuals alike have condemned the harsh sentences against Ton and his co-defendants. "The Vietnamese government should thank them for their efforts to improve the country instead of arresting and putting them on trial," said Human Rights Watch's Asia Director, Brad Adams, in a statement ahead of the trial. The Spokesperson of the EU External Action division noted in their statement that the rights exercised by the defendants are "guaranteed by the Vietnamese Constitution, the Universal Declaration of Human Rights, and the International Covenant on Civil and Political Rights." The United Kingdom's Foreign and Commonwealth Office Minister, Harriett Baldwin, agreed that peaceful expression of one's opinions should not be considered a crime. Heather Nauert, US State Department Spokesperson, also supported other governments and organizations in calling for the release of the prisoners and for Vietnam to uphold international obligations. "Individuals have the right to the fundamental freedoms of expression, association, and peaceful assembly, both online and offline," she said in her statement.
June 2018:
After Ton's appeal trial, Amnesty International released a statement condemning the decision to uphold his and his co-defendants' sentences, saying that: "These activists have been deliberately silenced by Vietnam's authorities for bravely speaking out in a country where freedom of expression is under attack."
Profile last updated: 2018-07-17 02:39:31