Do Cong Duong
Current Status: Sentenced to prison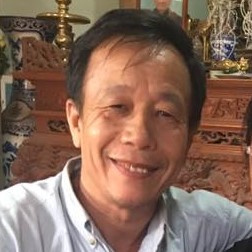 Other Names: Đỗ Công Đương
Date of Birth: March 24, 1964
Gender: M
Ethnicity: Kinh
Current Prison: Bac Ninh province police Detention center, Bac Ninh province
Areas of Activism:
Anti-corruption
Land rights
Press
November 2018:
Citizen journalist Do Cong Duong's appeal of his four-year sentence was denied on November 21. The People's Court of Bac Ninh upheld the sentence for "disturbing public order" for filming a forced eviction in Bac Ninh Province and posting anti-corruption articles and commentary online.
Details - Background, History of Activism, Family Situation.
Do Cong Duong resided in Tu Son commune, Bac Ninh province.
Do Cong Duong was active as a citizen journalist, covering land rights issue. He also host "Tieng Dan TV" that included live streamed video discussions on Facebook.
On September 26, 2017, the investigation police of Bac Ninh police sent Do Cong Duong a warning notice that reads:" [On his Facebook accounts], Mr. Do Cong Duong has posted, share articles, live videos with content that distorts the truth, impacts upon the credibility and reputation of other citizens and organizations; some videos that Mr. Do Cong Duong shared and propagated have content that contradicts the directions and policies of the Party and the law of the state."
Arrest 1 - Arrested January 24, 2018. Sentenced to 9 years in prison. Expected Release is January 24, 2022.
January 24, 2018
September 17, 2018
9 years in prison
Art. 318 (2015 Code)
Art. 331 (2015 Code)
January 24, 2022
Defense Counsels: Ha Huy Son
Profile last updated: 2018-11-26 02:48:11