Nguyen Duy Son
Current Status: Pre-trial detention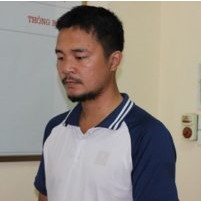 Date of Birth:
Gender: M
Occupation: University employee
On May 9, Nguyen Duy Son was arrested in Thanh Hoa province on charges of "abusing democratic freedoms" (Article 331 of the 2015 Criminal Code) for his online postings. 
Details - Background.
Son was previously employed at Sam Son University.
Arrest 1 - Arrested May 9, 2018.
On May 9, 2018, Nguyen Duy Son was arrested in Thanh Hoa province on charges of "abusing democratic freedoms" (Article 331 of the 2015 Criminal Code) for his online postings, which authorities claim "distort, defame, and discredit leaders of the Party, State, and leaders of Thanh Hoa province." 
Profile last updated: 2018-07-29 20:55:55