Le Anh Hung
Current Status: Pre-trial detention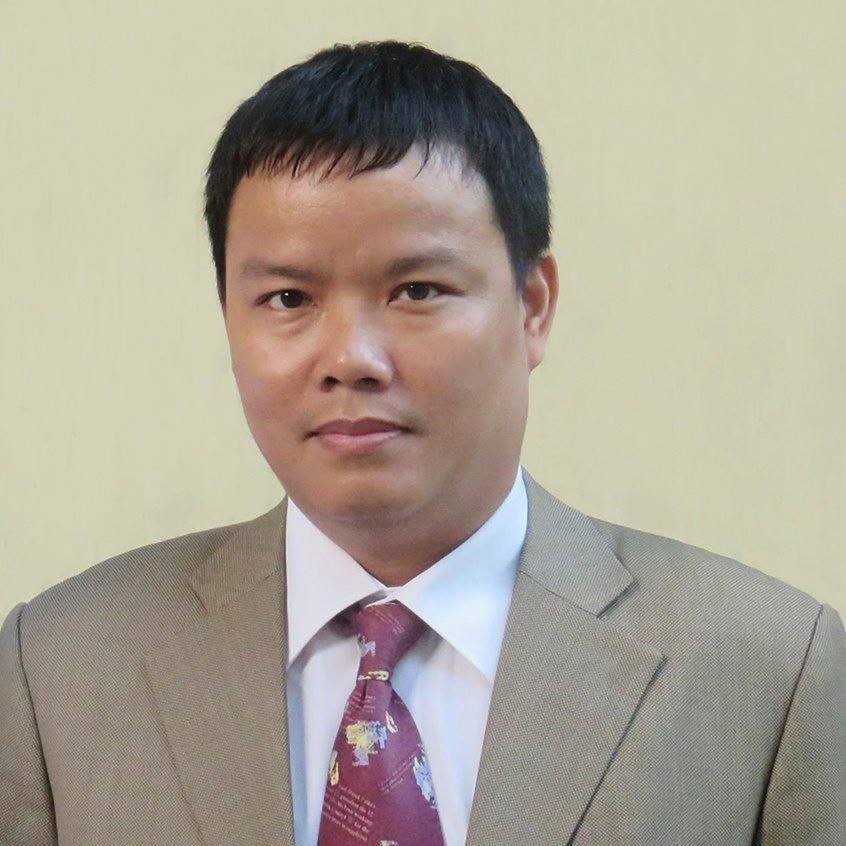 Other Names: Lê Anh Hùng
Date of Birth: August 27, 1973
Gender: M
Ethnicity: Kinh
Occupation: Journalist
Current Prison: Prison No. 2, Thuong Tin district, Hanoi
Areas of Activism:
Democracy
Environment
Freedom of expression
Human rights
Sovereignty
Known Affiliations:
Independent Journalists Association of Vietnam
Brotherhood for Democracy
January 2019:
On the morning of January 29, Le Anh Hung's mother and friend went to Detention Center No 2, Thuong Tin District, Ha Noi to visit him. However, for unknown reasons, the police forced Hung to wear a prisoner outfit and handcuffs for the visit. Hung protested this requirement. As a result, the prison authorities then banned him from meeting with his mom and friend. Hung was said to be in a good health, according to his lawyer, who had visited a few days prior.
Photo Source: Vietnam Right Now
Details - History of Activism.
Hung has written for several international media outlets, including Voice of America, and is a member of the Independent Journalists' Association.
Hung was detained in a mental health facility in 2013 after police came and took him away from his workplace. He has long been a critic of the Vietnamese government and subject to various forms of harassment.
Truong Van Dung and Le Anh Hung were called in for police questioning for their ties to the Brotherhood for Democracy (founded by dissident lawyer Nguyen Van Dai) just days before the APEC Summit began in Da Nang, Vietnam, in November 2017. They did not heed the summons, saying that they had not committed any crimes and should have the right to freedom of association to participate in the group.
Arrest 1 - Arrested July 5, 2018.
Hung, a blogger and journalist, was arrested on July 5 in Hanoi and charged with "abusing democratic freedoms" under Article 331 of the 2015 Criminal Code for posting a letter critical of the government and its proposed law on special economic zones. He faces up to seven years in prison.
October 2018:
On October 11, lawyer Nguyen Van Mieng was able to meet Le Anh Hung in prison. Lawyer Mieng said that Hung was in good health and spirit. On September 12, Hung's mother, Mrs. Niem was also able to see him. She also said that he looked thinner but his spirit had remained strong. Hung said he had not cooperated or worked with security officials and gave thanks to those who were concerned about him and those who had helped him. His detention order was extended for two more months while police continued their investigation.
December 2018:
On December 6, Mrs. Niem, Le Anh Hung's mother, went to Detention Center No.2, Thuong Tin District, Ha Noi and reported that Hung's case was sent to the Procuracy. After only one meeting three months ago, she was not allowed to meet with Hung again, even after trying to meet the many requirements imposed by the detention center. The reason for this refusal was that Hung's case was sent to the Procuracy and she allegedly needed to contact that agency in order to be able to meet with him. However, according to the law, which came into effect on January 1, 2018, Hung is legally allowed to meet with family once a month.
July 2018:
Amnesty International condemned Hung's arrest, stating: "Viet Nam's government cannot keep using baseless charges and the threat of prison as a means of gagging its critics." The Committee to Protect Journalists also called for Hung's release.
Profile last updated: 2019-02-08 03:46:16