Nguyen Trung Linh
Current Status: Pre-trial detention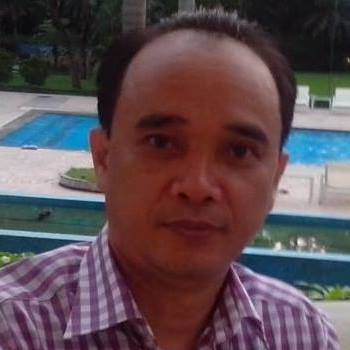 Other Names: Nguyễn Trung Lĩnh
Date of Birth: 1967
Gender: M
Ethnicity: Kinh
Occupation: Engineer
Current Prison: Hanoi Police Detention Center No. 1, Hanoi
Areas of Activism:
Known Affiliations:
Brotherhood for Democracy
July 2018:
Pro-democracy activist Nguyen Trung Linh has been charged with "making, storing, spreading information, materials, items for the purpose of opposing the State of Socialist Republic of Vietnam," under Article 117 of the 2015 Criminal Code. Linh will now await trial in detention center no. 1 in Hanoi. He faces up to 20 years in prison.
Details - Background, History of Activism.
He is an engineer by training and received his education in the Czech Republic.
Linh was previously a member of the Brotherhood for Democracy and has also run for political office; he has faced intensive harassment from authorities in recent years.
Arrest 1 - Arrested May 27, 2018.
He has been detained since late May 2018, when he was taken into custody in Hanoi following his attempt to rally peaceful protests in response to maritime sovereignty disputes with China.
Profile last updated: 2019-02-08 03:46:34