Le Dinh Luong
Current Status: Pre-trial detention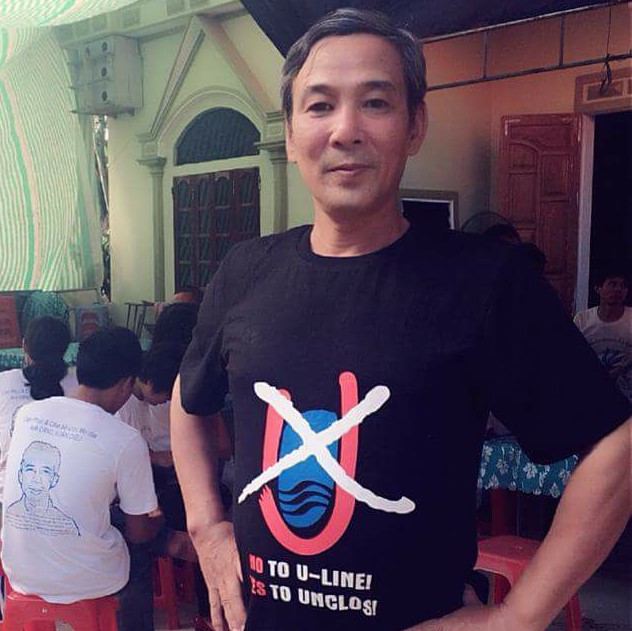 Other Names: Lê Đình Lượng
Date of Birth: December 10, 1965
Gender: M
Religion: Christian (Catholic)
Ethnicity: Kinh
Occupation: Veteran
Latest Prison: Nghe An province police detention center, Nghe An province
Areas of Activism:
Environment
Maritime sovereignty
Known Affiliations:
Details
Veteran
Le Dinh Luong was taken into custody
by plainclothes police on July 24, 2017, in Nghe An province, for alleged subversion under Article 79 of the 1999 Criminal Code. He has written on the Formosa environmental disaster and has been targeted by authorities for calling for an election boycott and for connections to Viet Tan, an overseas pro-democracy group. Luong remains in pre-trial detention.
Le Dinh Luong was one of several activists attacked by plainclothes police and unidentified persons in August 2015 after attending the celebration of recently-released political prisoner Tran Minh Nhat.
September 2017:
Several UN Rapporteurs released a letter expressing concern about the arrests and detentions of Nguyen Bac Truyen, Truong Minh Duc, Nguyen Trung Ton, Pham Van Troi, Nguyen Van Tuc, and Le Dinh Luong. They highlighted the issue that these arrests took place during a concerted crackdown on human rights activists and point out that Vietnam has international obligations to protect universal freedoms, such as the rights to freedom of expression and assembly.
Profile last updated: 2018-05-04 13:41:35