Nguyen Viet Dung
Current Status: Sentenced to prison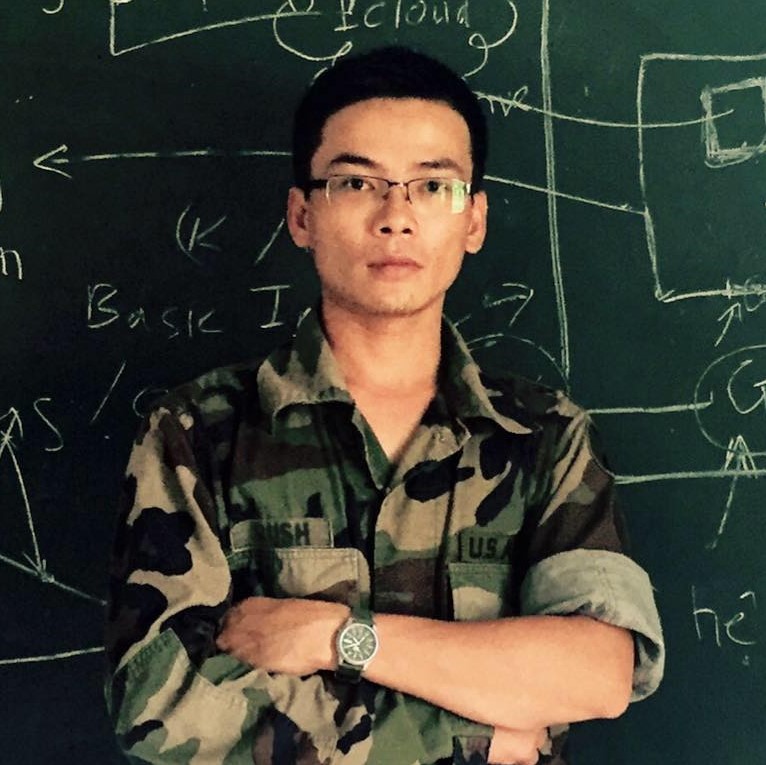 Other Names: Nguyễn Viết Dũng, Dũng Phi Hổ
Date of Birth: June 19, 1986
Gender: M
Ethnicity: Kinh
Current Prison: Ha Nam Police Detention Center, Ha Nam province
Areas of Activism:
Democracy
Environment
Sovereignty
Known Affiliations:
Republican Party
Loyalist Association of the ARVN
Details - Background, History of Activism.
Nguyen Viet Dung is an engineer from Nghe An province.
Nguyen Viet Dung is the founder of the unsanctioned Republican Party in Vietnam and the Loyalist Association of the ARVN and has been active in environmental and political protests.
Arrest 1 - Arrested April, 2015. Sentenced to 1 year in prison. Released April, 2016.
April, 2015
December, 2015
1 year in prison
April, 2016
Defense Counsels: Vo An Don
First arrest:
Nguyen Viet Dung was arrested in April 2015 after taking part in an environmental protest against cutting down trees in Hanoi. He was originally detained along with four others belonging to the Republic Party in Vietnam. He was wearing the uniform of the former South Vietnam army at the protest. He was tried in December 2015 under Article 245 and sentenced to 15 months in prison, reduced to 12 on appeal.
The UN Working Group on Arbitrary Detention deemed his 2015 detention as arbitrary.
May 2015:
A member of the Australian Parliament released a letter urging for Dung's release from prison.
December 2015:
Amnesty International released an Urgent Action for Nguyen Viet Dung.
Arrest 2 - Arrested September 27, 2017. Sentenced to 6 years in prison. Expected Release is September 27, 2024.
September 27, 2017
April 12, 2018
6 years in prison
September 27, 2024
Defense Counsels: Ngo Anh Tuan
Nguyen Viet Dung, 31, was re-arrested in Nghe An province, during a lunch meeting, on September 27, 2017. He was kidnapped and later charged by authorities under Article 88 of the 1999 Criminal Code.
March 2018:
Nguyen Viet Dung was originally to be tried on March 28, 2018, in Nghe An province. He met with his lawyers ahead of the trial; they asked to postpone the trial due to a personal scheduling conflict. The request was originally denied. However, later his trial was postponed until April 12.
April 2018:
On April 12, 2018, Nguyen Viet Dung was sentenced to seven years in prison and five years of house arrest by a court in Nghe An province.
August 2018:
Nguyen Viet Dung will still have to serve six years in prison, as authorities only reduced his sentence by one-year during his appeal trial on August 15 in Nghe An. There was no lawyer present to defend him; the public and defense were given very little advanced notice of the trial date.
Imprisoned journalist Nguyen Van Hoa was beaten and forced into giving testimony used against environmental activist Le Dinh Luong in court, The Committee to Protect Journalists reported. Hoa later recanted on the witness stand, saying the statements were made under duress of the assault. Luong, however, was still sentenced to 20 years in prison. Both activists had been involved with activism after the Formosa environmental disaster. There is also a report that Nguyen Viet Dung was coerced into giving false testimony as well, which he also later recanted, separately from Hoa. Luong's lawyers were not allowed to meet with either witness. After Dung recanted, his family was denied a visit with him in prison.
March 2018:
Human Rights Watch called for his release ahead of the scheduled March 28, 2018 trial. Asia Director, Brad Adams challenged the government's manner of handling dissenting viewpoints, stating: "Neither Nguyen Viet Dung nor others calling for reform have shown any intention of giving in to this kind of heavy-handed pressure. All Vietnam is doing is calling attention to its ridiculous intolerance of dissent."
April 2018:
Amnesty International's Regional Director for Southeast Asia and the Pacific, James Gomez, commented on Nguyen Viet Dung and Vu Van Hung's April 12 trials: "After throwing a record number of human rights defenders in jail last year, the Vietnamese authorities have made another deeply troubling statement of intent by bringing these two activists before the courts. It sends a clear signal that there is to be no let-up."
Profile last updated: 2018-11-26 02:22:17