Huynh Duc Thinh
Current Status: Released - at risk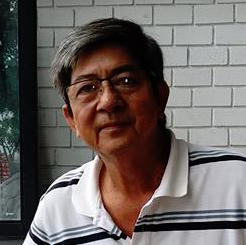 Other Names: Huỳnh Đức Thịnh
Date of Birth: 1952
Gender: M
Ethnicity: Kinh
Current Prison: HCM city Police detention center, No. 4 Phan Dang Luu, Ho Chi Minh city
Huynh Duc Thinh has been released from physical detention but needs to report his residence every week to authorities at police station no. 4, Phan Dang Luu street, Binh Thanh Ward, Ho Chi Minh City.
Details - Background, Family Situation.
Thinh is a former political prisoner, living in Lam Dong Province before his arrest.
Arrest 1 - Arrested July 8, 2018.
On July 8, police arrested Mr. Thinh after searching his house. He was alleged to have covered the activities of his son and allowed such people as Michael Phuong Minh Nguyen to stay with him.
Vietnam arrests US citizen, four locals on subversion allegation amid Growing social dissatisfaction, Defend the Defenders, July 28, 2018
Việt kiều Mỹ bị bắt cùng 4 nhà bất đồng chính kiến, Tiếng Dân Newspaper, August 2, 2018
Young Activist Huynh Duc Thanh Binh charged with Subversion, Defend the Defenders, August 8, 2018
Profile last updated: 2019-02-23 15:37:54