Truong Dinh Khang
Current Status: Sentenced to prison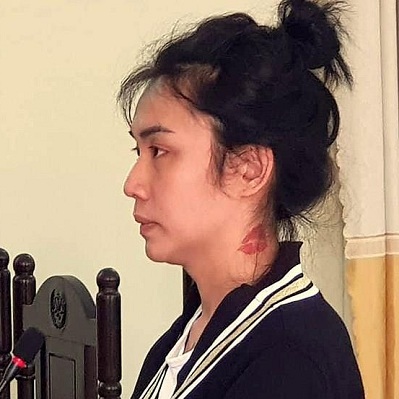 Other Names: Trương Đình Khang, Hồ Mai Chi (Facebook nickname)
Date of Birth: 1992
Gender: F
Ethnicity: Kinh
Current Prison: Temporary Detention Center, Cai Rang District, Can Tho City
Arrest 1 - Arrested September 22, 2018. Sentenced to 1 year in prison.
September 22, 2018
September 22, 2018
1 year in prison
On September 22, the People's Court of Cai Rang held a trial and sentenced Truong Dinh Khang to 1 year in jail under Article 331 of the 2015 Penal Code for "abusing democratic freedoms to infringe upon the interests of the State, lawful rights and interests of organizations and/or citizens".
According to the indictment, since July of 2017, Khang has used the Facebook account, namely "Hồ Mai Chi," to add friends and do online business. Through this account, she also read articles and watched videos, as well as pictures, with anti-state content. According to state-owned media, during the time from June 7 to June 13, Khang conducted, posted, and shared many articles on Facebook, which defamed the party, state, and president Ho Chi Minh. Thirty-one pages of articles and pictures written, posted ,and shared by Khang on Facebook were concluded to contain negative information, which is allegedly harmful to the national political security and the social order.
Công an newspaper, a state media publication, said that Khang admitted that all of her criminal actions derived from her stress from her family.
Profile last updated: 2018-11-07 18:51:12