Pham Thi Thu Thuy
Current Status: Sentenced to prison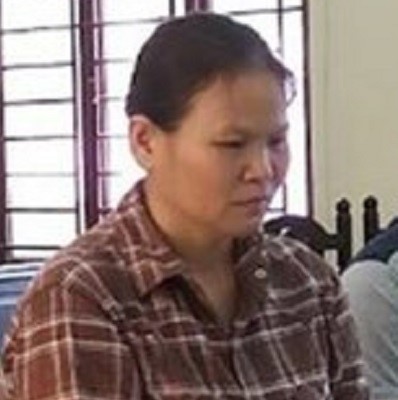 Other Names: Phạm Thị Thu Thủy
Date of Birth: 1974
Gender: F
Ethnicity: Kinh
Occupation: Factory worker
Areas of Activism:
Freedom of expression
Sovereignty
Details - Background.
She is from Tien Giang province and was a worker at the Pouyuen company, manufacturing sport shoes, when she was arrested.
Arrested June 18, 2018. Sentenced to 2 years 6 months in prison under Art. 318 (2015 Code). Expected Release is April 18, 2021.
June 18, 2018
October 17, 2018
2 years 6 months in prison
April 18, 2021
According to the indictment of The People's Procuracy, on the morning of June 11, the police force of Binh Tan Ward, in cooperation with some other agencies, was mobilized to ensure public order at the main gate of Pouyuen Company, where a demonstration against draft laws on Cybersecurity and Special Economic Zones was taking place. Protesters allegedly struck and joined the demonstration, then threw stones and bricks towards security forces.
Thuy was arrested and prosecuted by Binh Tan District Police, Ho Chi Minh City on June 18, 2018.
On October 17, The People's Court of Binh Tan Ward, Ho Chi Minh City held the first instance court trial against her. She was sentenced to two years and six months under the Article 318 of the 2015 Penal Code for "disturbing public order," alongside two co-defendants who had also protested.
TP.HCM: Khởi tố thêm 4 công nhân gây rối, tấn công công an, Công An Newspaper, June 18, 2018
Xét xử 3 công nhân Công ty Pouyuen gây rối, ném đá vào cảnh sát, Voice of Vietnam, October 17, 2018
3 Công nhân Pouyuen lãnh án sau cuộc biểu tình chống Luật đặc khu, Radio Free Asia, October 19, 2018
Profile last updated: 2019-01-11 02:33:40