Vo Van Tru
Current Status: Sentenced to prison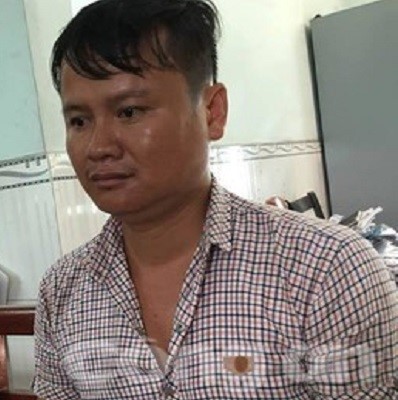 Other Names: Võ Văn Trụ
Date of Birth: 1982
Gender: M
Ethnicity: Kinh
Occupation: Factory worker
Areas of Activism:
Freedom of expression
Sovereignty
Details - Background.
He is from Long An province and was a worker at the Pouyuen company, manufacturing sport shoes, when he was arrested.
Arrested June 16, 2018. Sentenced to 3 years 3 months in prison under Art. 318 (2015 Code). Expected Release is January 16, 2022.
June 16, 2018
October 17, 2018
3 years 3 months in prison
January 16, 2022
According to the indictment of The People's Procuracy, on the morning of June 11, the police force of Binh Tan Ward, in cooperation with some other agencies, was mobilized to ensure public order at the main gate of the Pouyuen Company, where a demonstration against draft laws on Cybersecurity and Special Economic Zones was taking place. Protesters allegedly struck and joined the demonstration, then threw stones and bricks towards security forces.
In addition, Tru was accused of throwing a 33-kg stone at a police officer, which made the security officer fall.
He was arrested and prosecuted by Binh Tan District police, Ho Chi Minh City on June 16, 2018.
On October 17, The People's Court of Binh Tan Ward, Ho Chi Minh City held the first instance court trial against him. He was sentenced to three years and three months under the Article 318 of the 2015 Penal Code for "disturbing public order," alongside two co-defendants who had also protested.
Profile last updated: 2019-01-11 02:36:08