Do Thi Minh Hanh
Current Status: Released - at risk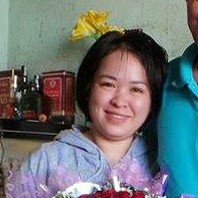 Other Names: Đỗ Thị Minh Hạnh
Date of Birth: March 13, 1985
Gender: F
Religion: Christian (Catholic)
Ethnicity: Kinh
Occupation: Accountant
Areas of Activism:
Human rights
Labor rights
Land rights
Known Affiliations:
Details - Background, History of Activism.
At a young age, Do Thi Minh Hanh became active in land rights struggles and helped form a union called the United Workers-Farmers Organization. In 2010, she and fellow activist Nguyen Hoang Quoc Hung took photos of and spoke out against the controversial Bauxite mining project in the Highlands. Later, she, Doan Huy Chuong, and Nguyen Hoang Quoc Hung began organizing workers at a shoe factory.  
Arrest 1 - Arrested February 23, 2010. Sentenced to 7 years in prison. Released June 26, 2014.
February 23, 2010
October, 2010
7 years in prison
February 23, 2017
June 26, 2014
Profile last updated: 2019-03-23 15:53:47