Duong Thi Lanh
Current Status: Pre-trial detention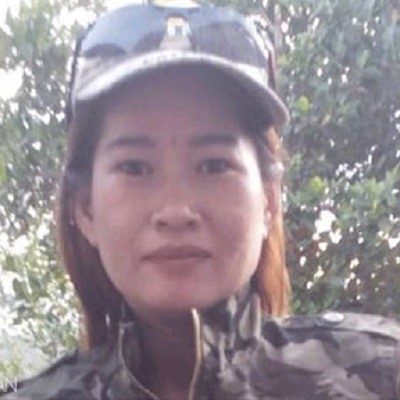 Other Names: Dương Thị Lanh, Ngọc Lan
Date of Birth: 1982
Gender: F
Ethnicity: Kinh
Occupation: Businessman
Current Prison: Detention Center, Dak Nong province
Areas of Activism:
Democracy
Human rights
Sovereignty
Details - Background, History of Activism, Contact Information.
Arrested January 30, 2019. Charged under Art. 117 (2015 Code).
On January 30, 2019, the security forces of Dak Nong police summoned Duong Thi Lanh to question her about two Facebook accounts, "Uyen Thuy" and "Mai Bui". At 2:00 pm, Lanh went to the police station and was immediately arrested without any official documents.
On the same day, police brought her back home and searched her home with a legal order in the afternoon. However, they did not give a reason for her arrest and just verbally announced that she would be temporarily detained for three months. Police also confiscated her property, including three mobile phones and some clothes in the style of American soldiers.
In a state-owned article, Lanh was alleged to be a member of "Hien Phap Group" (or Constitution Group) as well as supporter of the "Provisional National Government of Vietnam" of Dao Minh Quan in 2017. These groups are not recognized by Vietnam's authorities. In 2018, the Ministry of Public Security even referred to the "Provisional National Government of Vietnam" as a "terrorist organization". However, Lanh denied being a member of Hien Phap Group, while admitting that she used to support Dao Minh Quan's organization, but stressed that she no longer supports it.
Through her Facebook account Ngoc Lan SG, she usually posts and shares her views on national issues, including promoting human rights and democracy, which is probably one of the reasons for her arrest.
Profile last updated: 2019-04-20 03:48:18