Hoang Duc Binh
Current Status: Sentenced to prison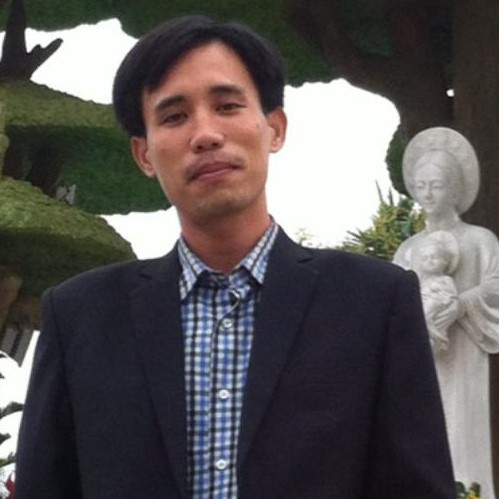 Other Names: Hoàng Đức Bình
Date of Birth: February 10, 1983
Gender: M
Ethnicity: Kinh
Current Prison: An Diem prison, Dai Loc district, Quang Nam province
Areas of Activism:
Democracy
Environment
Human rights
Labor rights
Sovereignty
Known Affiliations:
No-U Saigon
Viet Labour Movement
January 2019:
Hoang Duc Binh is in poor health in prison, with rashes, back pain, and diminished eyesight from a lack of light.
Details - History of Activism, Family Situation.
Binh is the vice president of the independent Viet Labour Movement and a member of "No-U Saigon," a soccer group that protests China's sweeping claims on the South China Sea. He is also a well-known blogger who covered news on the environmental disaster caused by Formosa. He actively worked with the Catholic community in Nghe An province to help them obtain compensations for the damages caused by the Formosa environmental disaster.
State-owned newspaper accused him of "often posting and sharing on his personal Facebook account information and materials that propagandize against the regime and advocate for pluralism and multi-parties. Taking advantage of the environmental incident in the central coast, as the vice president of 'Viet Labor Movement,' Hoang Duc Binh had pushed for and formed a 'Union for Fishermen in the Central Region' [Hiep hoi ngu dan mien Trung], with the intention to build a peripheral organization, to gather forces and incite Catholic people and fishermen from the Central region to participate in his organization; searching for a 'nuclear factor' to incite protests and disrupt security and order." (translation by HRW)
Watch an interview (in Vietnamese, with English subtitles) with Hoang Duc Binh, where he explains in his own words why he was inspired to begin his activism.
Arrest 1 - Arrested May 15, 2017. Sentenced to 14 years in prison. Expected Release is May 15, 2031.
May 15, 2017
February 6, 2018
14 years in prison
Art. 330 (2015 Code)
Art. 331 (2015 Code)
May 15, 2031
Defense Counsels: Ha Huy Son
Profile last updated: 2019-02-12 20:52:03