Ha Van Nam
Current Status: Pre-trial detention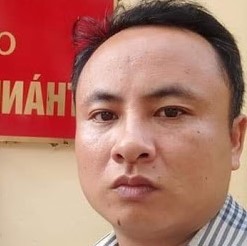 Other Names: Hà Văn Nam
Date of Birth: January 1, 1981
Gender: M
Ethnicity: Kinh
Occupation: Businessman
Areas of Activism:
Anti-corruption
Freedom of expression
Details - Background, History of Activism, Contact Information.
Arrested March 3, 2019. Charged under Art. 318 (2015 Code).
On March 5, 2019, the Investigation Agency of Que Vo District, Bac Ninh Province released an announcement on the arrest of Ha Van Nam to investigate him on the alleged action of "disturbing public order" at Pha Lai BOT toll station on December 31, 2018. The place of this BOT was on National Highway 18, which crosses the area of Que Vo District.
At around 7:00 am on March 5, dozens of security officers of Que Vo District, Bac Ninh Province arrested Nam with an arrest order while he was staying at home. After bringing him to the police station of Bac Ninh province, a group of security officers searched his house and confiscated his phone.
Profile last updated: 2019-04-20 03:53:34