Phan Kim Khanh
Current Status: Sentenced to prison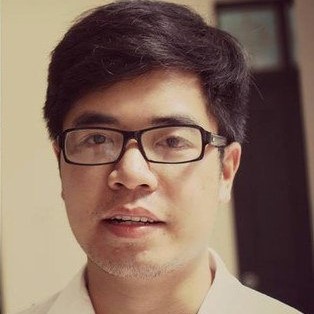 Other Names: Phan Kim Khánh
Date of Birth: June 3, 1993
Gender: M
Religion: Christian (Catholic)
Ethnicity: Kinh
Occupation: Student
Current Prison: Sao prison camp
Areas of Activism:
Anti-corruption
Democracy
Human rights
Press
February 2019:
Phan Kim Khanh's family and fellow activists visited him in prison on February 10, and reported that he is in good health and spirits. Khanh is still trying to appeal his sentence but the People's Court of Thai Nguyen province has not taken his appeal petition.
Details - Background, History of Activism, Family Situation, Support the Family.
Prior to his arrest, Phan Kim Khánh was a student in his final year at the International Relations Faculty of the University of Thái Nguyên. He was active in student affairs at University and served as secretary of the University's Students' Association, as well as an MC for University events. In 2015, Khánh was one of 10 students of Thái Nguyên University who received a scholarship to attend a training course at the U.S. Embassy for members of YSEALI (The Young Southeast Asian Leaders Initiative).
According to the Ministry of Public Security's account, since the end of 2015, "Phan Kim Khánh has established and administered two blogs called 'Báo Tham nhũng' [Anti-corruption Newspaper] and 'Tuần Việt Nam' [Vietnam Weekly]; three Facebook pages called 'Báo Tham Nhũng' [Anti-corruption Newspaper], 'Tuần Báo Việt Nam' [Vietnam Weekly], and 'Dân chủ TV' [Democracy TV]; and two YouTube channels called 'Việt Báo TV' [Vietnamese Newspaper TV] and 'Việt Nam online.' Those outlets continuously published much information with fabricated, distorted content against the Socialist Republic of Vietnam, the majority of which was taken from other reactionary websites."
The authorities also stated that Phan Kim Khánh "had established contact with several reactionary, opposing factors inside the country and overseas to discuss, exchange information, and co-administer the websites" including with Nguyễn Văn Hải (aka blogger Điếu Cày) and Việt Tân, among others.
Contact us if you can assist.
Arrest 1 - Arrested March 21, 2017. Sentenced to 6 years in prison. Expected Release is March 21, 2023.
March 21, 2017
October 25, 2017
6 years in prison
March 21, 2023
Defense Counsels: Ha Huy Son
Phan Kim Khánh was arrested on March 21, 2017 under Art. 88 for "propaganda against the Socialist state." State-owned media, citing the Ministry of Public Security, confirmed the arrests and charges against the blogger, and also detailed the accusations against him.
Prior to his trial, he was held at the Thai Nguyen province Police detention center.
Lawyer Ha Huy Son was his defense counsel. Phan Kim Khanh met with him for the first time early September 2017. Prior to that, Khánh's family's effort to hire defense lawyers for him had been thwarted.
On October 25, 2017, Khanh was convicted in a four-hour trial of violating Article 88 and sentenced to six years in prison and four years of house arrest. It was unclear if he would appeal. His father was allowed in the courtroom, but others were prohibited from attending. His parents continue to support him. "If I could see Khanh now, I would tell him that his father and I have always supported what he's done. I believe that he acted as he did because he is a patriot," his mother said.
January 2018:
Phan Kim Khanh's family visited him on January 22 for the first time since his trial. Khanh had been transferred from Thai Nguyen province Detention Center to Nam Ha prison in Ha Nam province, which probably meant he had not appealed his sentence of 6 years imprisonment and 3 years of probation under Article 88. According to the family, Khanh was in good health and spirits.
October 2018:
On September 30, Phan Kim Khanh's father visited him at Nam Ha detention center in Ha Nam province. Khanh's health and spirit were good. However, he asked his father to contact his lawyer with an appeal issue. He wanted to file a complaint towards detention center of Thai Nguyen province for refusing to transfer his appeal petition, which was written and sent right after the first instance court hearing on October 25, 2017.
November 2018:
After a visit on November 11, Phan Kim Khanh's family reported that Khanh was in good health and spirits. Khanh's family was able to send him some medicine but was having trouble in securing the detention officers' approval to send him books, including a Bible and three bilingual books in English and Vietnamese. After Khanh argued with them, they accepted the three bilingual books but still refused to give him the Bible. Khanh continued to fight, and the authorities finally agreed to allow all four books.
January 2019:
On January 4, Phan Kim Khanh's family visited him at Ba Sao Detention Center and received a letter. In his letter, Khanh gave his family and supporters wishes for Christmas, as well as thanks for their support. He was said to be in a good health and good spirits in spite of his darker complexion. Detention officials accepted some items from the family, including medicine, books, and one blank notebook, while refusing gloves, socks, a wool cap, and three other blank notebooks. They argued that Khanh could buy those things at their canteen.
After Khanh's trial on October 25, 2017, several international human rights organizations have made statements condemning his detention and sentencing. "Students should be encouraged to write about social and political problems—not punished," said Human Rights Watch's Asia Director, Brad Adams, in a statement released on October 24. "Blogging is not a crime, despite Vietnam's repeated efforts to treat it as one. Phan Kim Khánh should be released immediately, and the Vietnamese government should recognize that Article 88 is completely inconsistent with international guarantees regarding the right to free expression," said James Tager, Senior Manager of Free Expression Programs at PEN America, in another release.
Profile last updated: 2019-02-11 02:20:30