Nguyen Van Hoa
Current Status: Sentenced to prison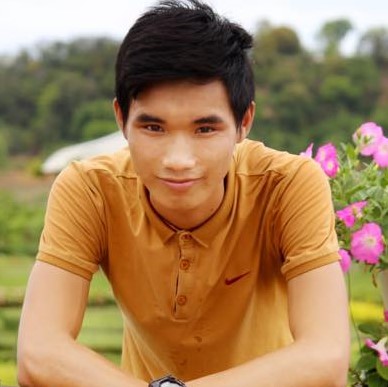 Other Names: Nguyễn Văn Hóa
Date of Birth: April 15, 1995
Gender: M
Religion: Christian (Catholic)
Ethnicity: Kinh
Occupation: Freelancer
Current Prison: An Diem prison, Dai Loc district, Quang Nam province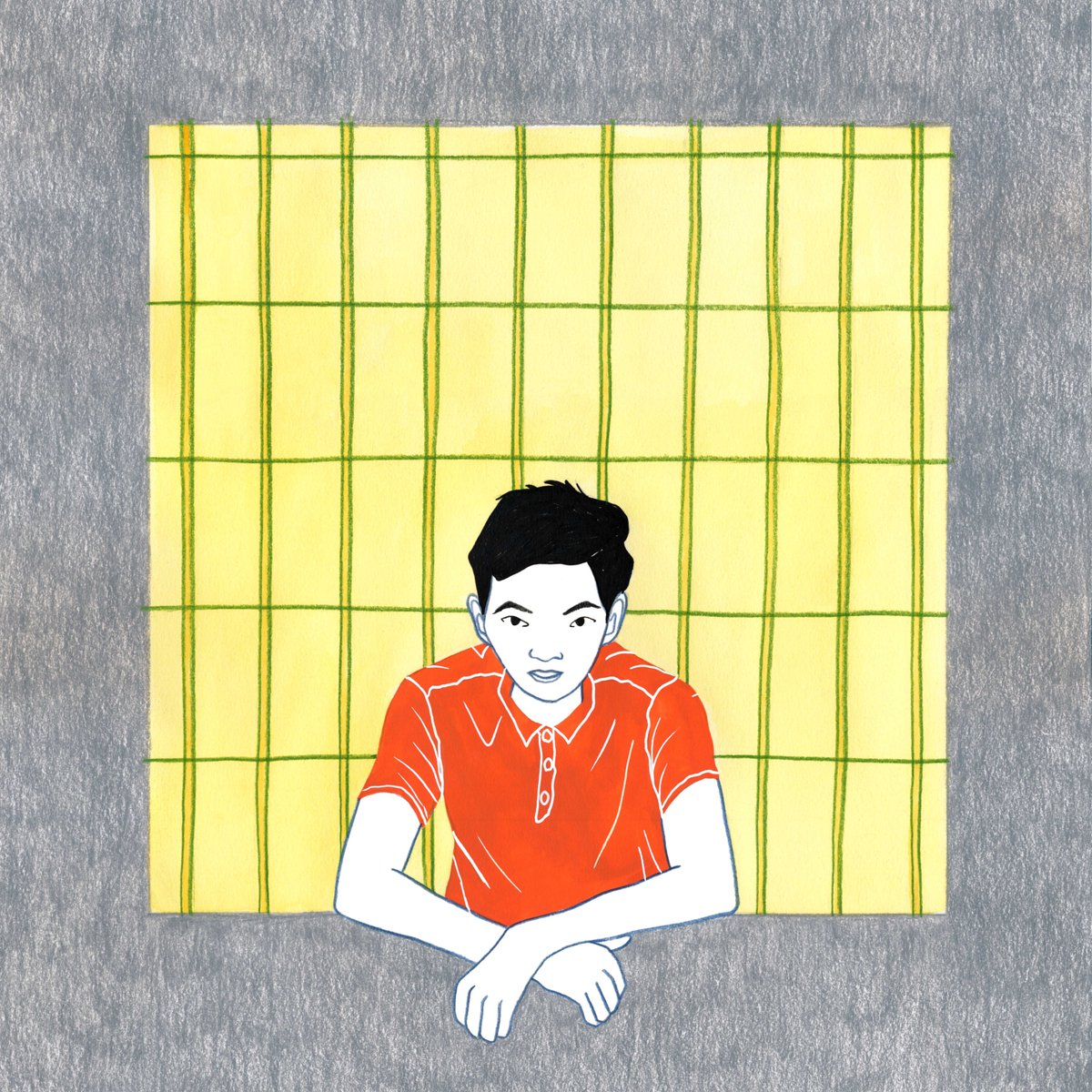 Portrait by Liset Celie for The 88 Project
November 2018:
On November 24, political prisoner Nguyen Van Hoa's family received a letter written from Hoa at An Diem Detention Center on November 1. In the letter, Hoa said that he would continue to denounce the Deputy Supervisor of the detention center for beating him harshly when Hoa, along with Nguyen Viet Dung, was forced to act as a witness in the trial of Le Dinh Luong on August 16, 2018. At the time of the writing, Hoa did not know that the Deputy Supervisor of the detention center had recently passed away because of an accident. He also encouraged his family to not worry about him because seven years in prison will be nothing to him. He wrote that he can overcome anything because freedom is not free and he is willing to accept sacrifices in exchange for freedom.
Details - Background, History of Activism.
Born in 1995, Hoa is a young Catholic activist from Ky Anh, Ha Tinh province, one of the areas that was most affected by the environmental disaster caused by Formosa dumping industrial waste into the sea.
Arrest 1 - Arrested January 11, 2017. Sentenced to 7 years in prison. Expected Release is January 11, 2024.
January 11, 2017
November 27, 2017
7 years in prison
January 11, 2024
Ha Tinh police arrested Nguyen Van Hoa on January 11, 2017, on the streets, accusing him of "motorbike theft and drug dealership." His family only received the temporary detention notice from the authorities on January 23, in which Ha Tinh police informed them that he was being detained under Article 258 of the 1999 Penal Code for "abusing democratic freedoms to infringe upon the interests of the State and the rights and legitimate interests of organizations and citizens."
The authorities did not officially announce Hoa's arrest until April 6, 2017. He was held in pre-trial detention at Cau Dong prison, Ha Tinh province.
On June 15, 2017, the authorities formally changed his charges from Art. 258 to Art. 88 ("propaganda against the socialist state"). In the same month, his family was informed that Hoa refused to have a defense lawyer.
On November 27, 2017, in a secret trial, Hoa was sentenced to 7 years of imprisonment and 3 years of probation. Neither a defense lawyer nor his family was present at the trial. State-owned media, citing the indictment against Nguyen Van Hoa, stated the accusation as follow: "Since 2013, Nguyen Van Hoa has created the Facebook page Nguyễn Văn Hóa (Maria Luygonjaga) in order to share and distribute articles, videos, and images with content that incites, distorts the truth, and propagates reactionary arguments against the directives and policies of the Party and the State. The goal was to incite people to gather and protest the enviromental issue at sea and the flooding in Nghe An, Ha Tinh, Quang Binh."
February 2018:
Nguyen Van Hoa was transferred to An Diem prison, located in Dai Loc district of the central province of Quang Nam, approximately 500 km away from his native Ha Tinh Province. It is becoming increasingly common for Vietnamese authorities to transfer prisoners of conscience to facilities far from their families, making it difficult for them to visit the detainees.
August 2018:
Imprisoned journalist Nguyen Van Hoa was beaten and forced into giving testimony used against environmental activist Le Dinh Luong in court, The Committee to Protect Journalists reported. Hoa later recanted on the witness stand, saying the statements were made under duress of the assault. Luong, however, was still sentenced to 20 years in prison. Both activists had been involved with activism after the Formosa environmental disaster. There is also a report that imprisoned founder of the Vietnam Republic Party, Nguyen Viet Dung, was coerced into giving false testimony as well, which he also later recanted, separately from Hoa. Luong's lawyers were not allowed to meet with either witness. After Dung recanted, his family was denied a visit with him in prison.
October 2018:
Nguyen Van Hoa sent a letter to his family on October 19, 2018 detailing systemic abuse by multiple parties during his investigation and time sentenced in prison. For example, the supervisor of the detention center in Nghe An province beat Hoa in the isolation room at court during the first instance court hearing of Le Dinh Luong in Nghe An Province on August 16, 2018. In this trial, the authorities wanted to use Hoa (and Nguyen Viet Dung) to oppose Le Dinh Luong and build a case against him. However, both of them advocated for Luong. Therefore, Hoa was pulled into the isolation room and beaten for not cooperating. The court then prohibited him from being a witness, saying that the "witness got a stomach ache."
In addition, Hoa's leg had a tumor but the detention center only checked it without providing any treatment. He submitted an application, asking for treatment, but it was not accepted. Moreover, he allegec that two investigators from Ha Tinh Province took illegal actions when interrogating and investigating him about incidents he wasn't involved with, and they threatened he would be prosecuted in other cases if he did not cooperate with the questioning. Also, the Investigation Agency of Ha Tinh province did not deactivate his Facebook account during their investigation of him but instead used it to carry out illegal actions.
February 2017
Amnesty International issued an Urgent Action, calling on Vietnam to release Hoa and two other human rights defenders, Tran Thi Nga and Nguyen Van Oai, unconditionally and immediately.
May 2017
On May 3, World Press Freedom Day, human rights and digital security organizations issued a joint letter, calling on Vietnam to free young citizen journalist Nguyễn Văn Hóa, who was arrested in January under Art. 88. "With mounting social and environmental challenges, the government of Vietnam should welcome transparency and peaceful dialogue. Repressing citizen journalists is not only a violation of human rights but also a major impediment to Vietnam's aspirations to become a tech and innovation hub," the statement said.
November 2017:
Front Line Defenders released an Urgent Appeal for Nguyen Van Hoa, calling on authorities to immediately release him from prison. Download the pdf appeal, here.
February 2018:
On February 23, UN human rights experts
called
on the government of Vietnam to release individuals jailed for protesting the Formosa chemical spill.
Profile last updated: 2018-12-03 04:13:31