Tran Huynh Duy Thuc
Current Status: Sentenced to prison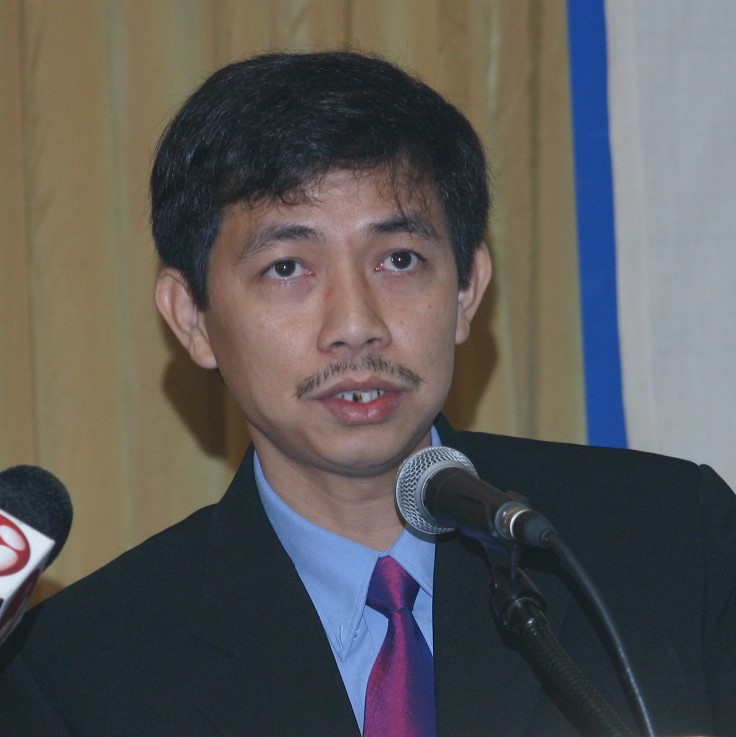 Other Names: Trần Huỳnh Duy Thức, Trần Đông Chấn
Date of Birth: November 29, 1966
Gender: M
Religion: Buddhist
Ethnicity: Kinh
Occupation: Entrepreneur
Current Prison: Prison No. 6, Nghe An province
November 2018:
November 29, 2018 was blogger, entrepreneur, and democracy activist Tran Huynh Duy Thuc's 10th birthday in prison. Read about his impact on the Vietnamese democratic movement, the current situation for activists, and Thuc's own fight for freedom using new provisions in the revised Criminal Code. Overall, his situation in prison has greatly worsened. At his most recent family visit, Thuc informed his family that he suffered health issues from a possible poisoning on November 20, and prison authorities were denying him water to boil noodles and the ability to receive letters; they were also considering denying him other items at the time of this writing, like a blood pressure monitor, with no legal basis. He asked the international community to intervene on his behalf.
December 2018:
Tran Huynh Duy Thuc's daughter wrote an open letter to the international community in light of a possible attempted poisoning against Thuc in prison on November 20 and overall worsened prison conditions. In the letter, she writes: "Our family is extremely worried about his health and safety since we believe these new forms of mistreatment are used to coerce my dad to admit guilty in exchange for an early parole. For the past 9 years, my dad steadfastly believes that fighting for freedom of speech is not a crime. My dad has never inflicted violence or threats against the government. He has announced for many times that he is innocent and will never admit guilty."
Details - Background, History of Activism, Family Situation, Support the Family.
Tran Huynh Duy Thuc is an engineer and entrepreneur from Ho Chi Minh City. He founded EIS, a successful Internet phone service company in Vietnam with two branches in Singapore and the U.S. It was the first Vietnamese company to invest in high technologies abroad.
Thuc founded the Chan research group to study the economy, politics, and society of Vietnam and some other countries. He blogged about social, political, and economic issues in Vietnam under the pen name Tran Dong Chan.
Contact us if you can assist.
Arrest 1 - Arrested May 24, 2009. Sentenced to 16 years in prison. Expected Release is May 24, 2025.
May 24, 2009
January 20, 2010
16 years in prison
May 24, 2025
Profile last updated: 2018-12-10 03:50:41