Tran Huynh Duy Thuc
Current Status: Sentenced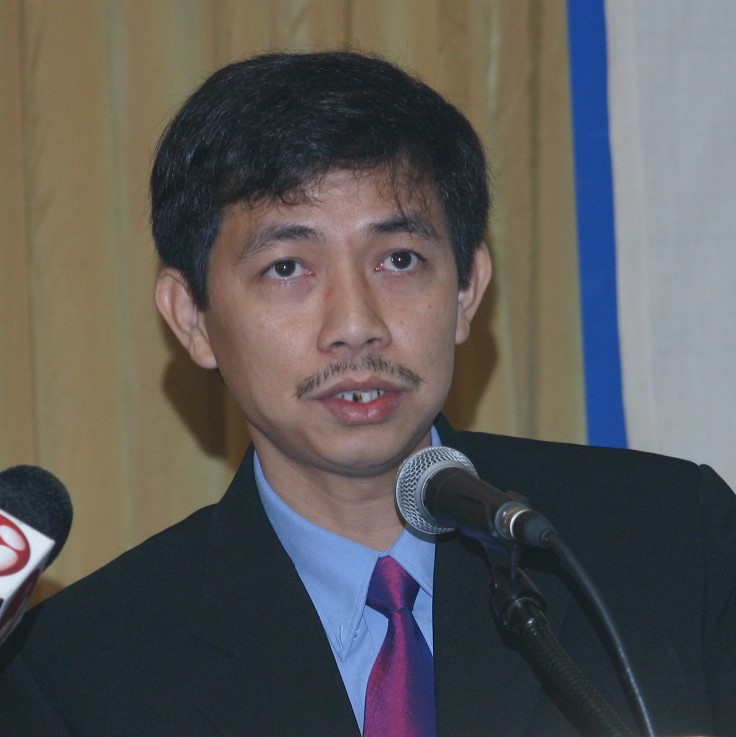 Other Names: Trần Huỳnh Duy Thức, Trần Đông Chấn
Date of Birth: November 29, 1966
Gender: M
Religion: Buddhist
Ethnicity: Kinh
Occupation: Entrepreneur
Latest Prison: Prison No. 6, Nghe An province
Areas of Activism:
Democracy
Economic reform
Known Affiliations:
Arrest History
May 24, 2009
January 20, 2010
16 years in prison
May 24, 2025
Details
August 2018:
Imprisoned blogger and entrepreneur Tran Huynh Duy Thuc has written a series of letters home to his family about prison life and his thoughts on the activist movement today in Vietnam. In the first of a series of translations, this letter details his most recent visit from foreign officials on June 25, in which he re-iterated his wishes to remain in Vietnam and continue working for peaceful change, even if it means he must serve the rest of his 16-year sentence. This visit is also documented in the "Details of Imprisonment" section below.
In the second letter, Thuc writes about the need for open and innovative global economic systems, saying: "...in order to possess superior technologies, the nation must be a society in which ideas and activities flow freely to create a free competitive environment."
In a petition to the Vietnamese government, Thuc has used Vietnamese law itself to advocate for his release, citing new legal provisions that should exempt him from having to serve the remainder of his sentence. He was charged with "attempting to overthrow the People's administration," under the 1999 Code, and "attempts" no longer carry criminal liability under provisions in the 2015 Code. Additional new provisions also allow lesser punishment/liability from the 2015 Code to be applied to existing sentences. Thus, Thuc is hopeful that he will not have to serve his remaining seven years in prison and five years of probation.
Tran Huynh Duy Thuc is an engineer and entrepreneur from Ho Chi Minh City. He founded EIS, a successful Internet phone service company in Vietnam with two branches in Singapore and the U.S. It was the first Vietnamese company to invest in high technologies abroad.
Thuc founded the Chan research group to study the economy, politics, and society of Vietnam and some other countries. He blogged about social, political, and economic issues in Vietnam under the pen name Tran Dong Chan.
Thuc was arrested on May 24, 2009 and held in pre-trial detention, where he was possibly tortured in attempts to solicit a coerced confession. He was initially arrested for "theft of telephone wires," but later charged under Article 79 for subversion. He was tried on January 20, 2010, with three co-defendants (Nguyen Tien Trung, Le Cong Dinh, and Le Thang Long) in Ho Chi Minh City. He was sentenced to sixteen years in prison and five years of probation.
His and his co-defendant's detentions were deemed arbitrary by the UN Working Group on Arbitrary Detention in 2012. He has been adopted by Rep. Zoe Lofgren (D-CA) as part of the Tom Lantos Human Rights Comission's Defending Freedoms Project.
Throughout his imprisonment, Thuc has endured harsh treatment. He has often been targeted for standing up for the rights of other prisoners and has had communication with family limited by the authorities. He has led hunger strikes while imprisoned, and, while he has been offered early release in exchange for leaving the country, refuses to be exiled from Vietnam.
In May of 2016, he was transferred to a prison farther away from his family. The reason for the transfer was unclear, but his distancing strategy has been used on other prisoners of conscience, and could be related to his refusal to accept an early release in exchange for exile from Vietnam.
January 20, 2018, marked eight years since Thuc was sentenced to sixteen years under Art. 79 and 88 of the 1999 Criminal Code. Thuc still has half of his prison sentence remaining.
May 2018:
Thuc is appealing his sentence in light of changes to Vietnam's Criminal Code. Under his current sentence, he is due for release in May of 2025. Read our reflection on his case and his contributions to Vietnamese civil society, here.
June 2018:
In a phone call to his family on June 30, Tran Huynh Duy Thuc told his wife that on June 25, a delegation of the European Union and German Embassy in Vietnam had visited him for an hour in Prison No. 6, Nghe An province. The delegation asked about Thuc's wishes, and he reiterated that he would not want to live abroad, and that he wanted to stay in Vietnam to serve his country. Thus, Thuc again ruled out the possibility of him accepting to be exiled in exchange for an early release. Thuc also said he wanted his case to be resolved according to the law and has continued to press for an appeal of his conviction. His health has been more stable recently.
Prior to arrest: healthy
After the arrest:
April 2017:
Thuc's family attempted to visit him but had to meet with him across from a glass divider with a phone. Supplies sent to him by the family, including copies of legal documents, tai chi exercises, and leisure reading, were denied to him by prison authorities. He has staged several hunger strikes while in prison.
October 2017:
Thuc's immediate situation in prison has somewhat improved, but he continues to suffer from poor eye health, and potentially glaucoma, as his cell's electricity was cut off previously. However, recently, the prison allowed him to receive flashlights from his family, which they previously denied him. The authorities have also recently started sending Thuc's poetry and musical compositions created in prison to his family.
February 2018:
After a recent family visit, Thuc's brother reports that Thuc is confident and has a positive attitude; in addition, his treatment in prison has slightly improved, and Thuc was even permitted to hug his family after their most recent visit. He also plans to continue pressing for an appeal of his conviction.
June 2018:
In a letter home, Thuc reported that his eye sight was still not doing well, but it had improved over recent months.
Contact us if you can assist.
May 2016:
Three UN Special Rapporteurs and the Vice Chair of the Working Group on Arbitrary Detention sent a letter to the Vietnamese authorities asking them to explain complaints against prison authorities that Tran Huynh Duy Thuc was being denied letters and visits from family, as well as being generally mistreated. They reminded the government of its legal obligations to uphold human rights and provide basic assurances to its prisoners. The letter came after authorities transferred Thuc to a prison farther away from his family, and after her underwent a hunger strike in protest of prison conditions.
August 2016:
Amnesty International released an Urgent Action regarding his prison treatment.
May 2017:
On the anniversary of his arrest, Amensty International released an open letter calling for Thuc's release.
October 2017:
Thuc was one of the focus cases of the VOICE 2017 UPR campaign to hold Vietnam accountable to its human rights obligations.
April 2018:
The 88 Project's Editor, Huong Nguyen, was interviewed by DiaCRITICS about The 88 Project and its history, as well as the state of human rights in Vietnam today and the case of political prisoner Tran Huynh Duy Thuc.
Profile last updated: 2018-08-13 00:03:41