Nguyen Huu Quoc Duy
Current Status: Sentenced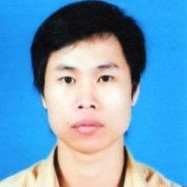 Other Names: Nguyễn Hữu Quốc Duy
Date of Birth: 1985
Gender: M
Religion:
Ethnicity: Kinh
Occupation:
Latest Prison: An Diem prison, Dai Loc district, Quang Nam province
Areas of Activism:
Known Affiliations:
Arrest History
November 21, 2015
August 23, 2016
3 years in prison
November 21, 2018
Details
Duy is a college graduate with a degree in education and was working with his mother at a market prior to his arrest. He is from Khanh Hoa province.
Duy was arrested in November 2015 for onling postings that were critical of the Vietnamese government and for calling for the release of his cousin, Nguyen Huu Thien An, who was arrested in August 2015 for spray-painting an anti-Communist symbol. Duy was initially arrested with his cousin, then released, and later re-arrested.
On August 23, 2016, Duy was sentenced to three years in prison under Article 88 of the 1999 Criminal Code in Khanh Hoa province. His appeal of his sentence was denied in December 2016. Supporters were blocked from attending the trial, and his family was not allowed in the courtroom. He had been in pre-trial detention for nine months. Nguyen Huu Thien An was sentenced to two years in prison, also under Article 88.
February 2017:
Duy was transferred to An Diem prison in Quang Nam from his native province of Khanh Hoa.
August 2016:
The US Embassy in Vietnam released a statement after the trial of Duy and his cousin, calling the convictions "inconsistent with the right to freedom of expression and freedom of peaceful assembly provided for in Vietnam's Constitution, and with Vietnam's obligations under the International Covenant on Civil and Political Rights, as well as with other international commitments." They called for their immediate release from prison.
October 2017:
The UN High Commissioner for Human Rights expressed worries over recent arrests in Vietnam, including that of Nguyen Huu Quoc Duy, and urged the Vietnamese government to repeal Article 88 and release political prisoners.
Profile last updated: 2018-07-26 03:04:46