Nguyen Van Duc Do
Current Status: Sentenced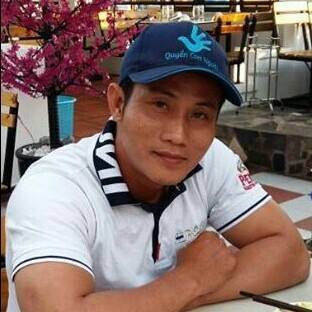 Other Names: Nguyễn Văn Đức Độ
Date of Birth: September 10, 1975
Gender: M
Religion:
Ethnicity: Kinh
Occupation: Appliances repairer
Latest Prison: Chi Hoa prison, Ho Chi Minh city
Areas of Activism:
Known Affiliations:
Arrest History
November 6, 2016
October 5, 2018
11 years in prison
Art. 117 (new)
Art. 79
November 6, 2027
Defense Counsels: Dang Dinh Manh
Details
October 2018:
Luu Van Vinh was sentenced to 15 years in prison on October 5. His co-defendants were also sentenced to prison terms: Nguyen Quoc Hoan, 13 years; Nguyen Van Duc Do, 11 years; Tu Cong Nghia, 10 years; and Phan Van Trung, 8 years. The five had been detained since November 2016, and all were charged under Article 79 of the 1999 Criminal Code for subversion. Vinh founded a group called the Coalition for Self-Determination for the Vietnamese People, which he had left a few days before his arrest; others were implicated as allegedly belonging to the group, which called for political change in Vietnam.
Nguyen Van Duc Do is an appliance repairer who lives in Ho Chi Minh City. He is friends with political prisoner Luu Van Vinh and was arrested after visiting Vinh at his home.
Do was arrested on November 6, 2016, while visiting Luu Van Vinh, founder of the Coalition for Self-determined Vietnamese People, who was also arrested, though he claimed that he had left the organization. Do was arrested for alleged ties to the group, which he denies, stating his only involvement is that of having a friendship with Vinh. Authorities recommended Do be prosecuted under Article 79. Do maintains his innoncence and that he has not participated in any anti-state activities.
December 2017:
Authorities have ended their initial investigation of Nguyen Van Duc Do, an electrician from Ho Chi Minh City.
October 2018:
Nguyen Van Duc Do was sentenced to 11 years in prison on October 5, almost two years after his initial arrest.
Facebooker Nhi Nguyen and her husband, Pham Ngoc An, were arrested at 7:30 AM when they came to attend the trial in support of their uncle, Nguyen Van Duc Do.
Both Do and Luu Van Vinh were beaten when arrested.
November 2016:
Amnesty International released an Urgent Action regarding Do's "risk of torture and other ill treatment" while detained.
October 2018:
"Thirteen people have been placed behind bars in the past five weeks for 'crimes' such as blogging, using Facebook and other peaceful pursuits," Amnesty International said in response to the October 5 trial. Human Rights Watch called for the release of the five co-defendants as well.
Profile last updated: 2018-10-08 03:40:17