Dao Quang Thuc
Current Status: Pre-trial detention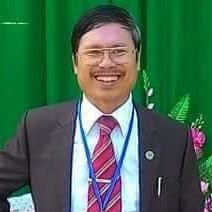 Other Names: Đào Quang Thực
Date of Birth: February 28, 1960
Gender: M
Religion:
Ethnicity: Kinh
Occupation: Teacher
Latest Prison: Hoa Binh police detention center, Hoa Binh province
Areas of Activism:
Anti-corruption
Democracy
Environment
Human rights
Maritime sovereignty
Known Affiliations:
Details
January 2018:
Authorities verbally told Dao Quang Thuc's daughter that he will be held in pre-trial detention for another four months, but no written notice has been given.
Dao Quang Thuc, a retired teacher, was arrested under Article 79 on October 5, 2017, in Hoa Binh province, under charges of subversion. He was arrested for online postings and peaceful participation in protests over the environment and territorial disputes with China. He remains in pre-trial detention. In late January 2018, authorities told his daughter that his pre-trial detention would be extended by four months, but no official, written notice has been provided.
Profile last updated: 2018-03-01 14:18:47