Dao Quang Thuc
Current Status: Sentenced to prison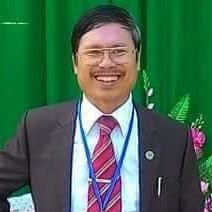 Other Names: Đào Quang Thực
Date of Birth: February 28, 1960
Gender: M
Ethnicity: Kinh
Occupation: Teacher
Current Prison: Hoa Binh police detention center, Hoa Binh province
Areas of Activism:
Anti-corruption
Democracy
Environment
Human rights
Maritime sovereignty
September 2018: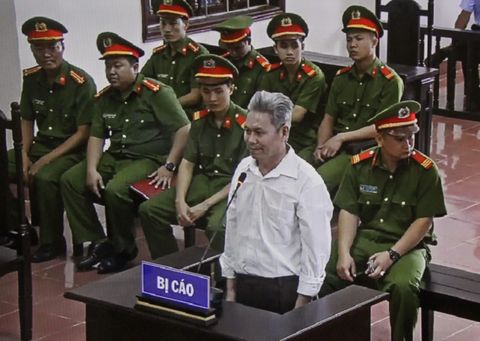 Dao Quang Thuc at his trial on September 19. Source: Vu Thi Ha/ Vietnam News Agency via AP
Former teacher Dao Quang Thuc was tried on September 19 in Hoa Binh province and sentenced to 14 years in prison under Article 79 of the 1999 Criminal Code for subversion. Thuc's lawyer, Le Van Luan, said that the prosecution did not make an adequate case against Thuc, stating, "They showed only that he had tried to make connections [online] with others with similar views." Thuc's daughter remarked that he looked frail at trial, and that he had been severely beaten after his October 2017 arrest.
Details -
Arrest 1 - Arrested October 5, 2017. Sentenced to 14 years in prison. Expected Release is October 5, 2031.
October 5, 2017
September 19, 2018
14 years in prison
October 5, 2031
Defense Counsels: Le Van Luan
Dao Quang Thuc, a retired teacher, was arrested under Article 79 on October 5, 2017, in Hoa Binh province, under charges of subversion. He was arrested for online postings and peaceful participation in protests over the environment and territorial disputes with China. He remains in pre-trial detention. In late January 2018, authorities told his daughter that his pre-trial detention would be extended by four months, but no official, written notice was provided.
April 2018:
Authorities have mistreated and even tortured retired teacher and activist Dao Quang Thuc while in pre-trial detention, his family alleges.
Profile last updated: 2018-11-26 02:39:31