Ho Duc Hoa
Current Status: Sentenced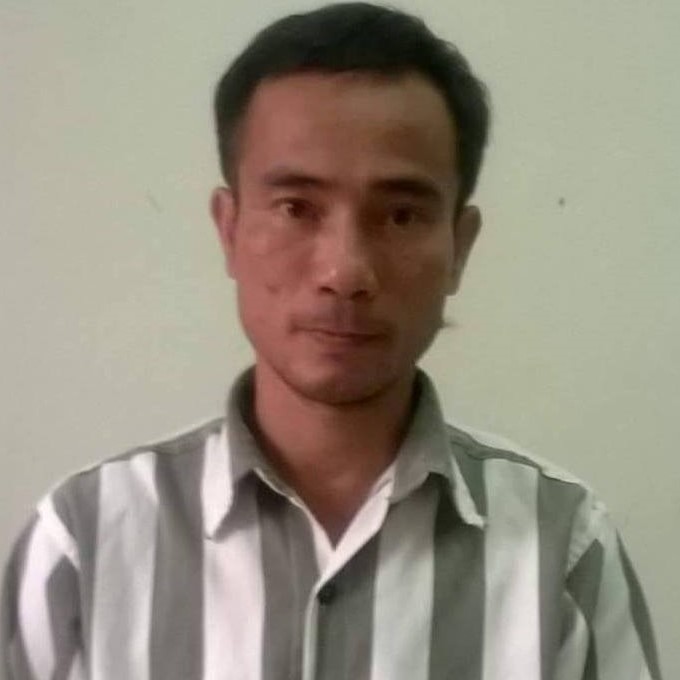 Other Names: Hồ Đức Hòa
Date of Birth: 1974
Gender: M
Religion: Christian (Catholic)
Ethnicity: Kinh
Occupation:
Latest Prison: Nam Ha prison, Ha Nam province
Areas of Activism:
Human rights
Religious freedom
Known Affiliations:
Arrest History
August, 2011
January, 2013
13 years in prison
February, 2024
Details
Ho Duc Hoa is a Catholic social activist, journalist and community organizer from Vinh Diocese.
Hoa is a contributor to the Vietnam Redemptorist News, an independent media agency run by the Congregation of the Most Holy Redeemer in Ho Chi Minh City, which reports on social issues. He was also active in organizing education scholarships for poor students and participated in projects focusing on poverty and persons with disabilities.
He is one of 14 activists from around Vinh City in Nghệ An province who were arrested between August and December 2011. All were charged under Article 79 of the 1999 Penal Code for aiming to "overthrow" the state for their alleged connection with or membership of Viet Tan, an overseas based group peacefully campaigning for democracy in Viet Nam. They were tried on 8 to 9 January 2013 by Nghệ An People's Court.
Hoa was arrested at an airport along wih Nguyen Van Oai and Dang Xuan Dieu as they returned from a trip. Hồ Đức Hòa received a 13 year prison sentence with five years of house arrest on release. He is currently in Nam Ha Prison in Ha Nam Province.
January 2013:
Organizations such as Human Rights Watch called for the release of Hoa and his co-defendant after their mass trial.
May 2013:
Several organizations sent an letter to the Vietnamese government urging for Hoa and his co-defendants' releases ahead of their appeal trial
June 2013:
The EU Ambassador to Vietnam advocated for the release of Hoa and his co-defendants after a meeting with Vietnamese government representatives.
October 2014:
Stanford Law students sent updates to the UN on the status of Hoa, and other petitioners, after Vietnam failed to take action after the 2013 decision by the UN Working Group of Arbitrary Detention that deemed Hoa's arresst and detentiion arbitrary.
Reporters Without Borders called for the release of 27 detained bloggers/journalists, including Hoa and several co-defendants.
August 2015:
An Australian Member of Parliament sent a letter to the Minister of Foreign Affairs asking her to raise the cases of Ho Duc Hoa and two others in upcoming human rights meetings
November 2017:
Human Rights Watch included Hoa in their submission ahead of the EU-Vietnam Human Rights Dialogue, citing the immediate need to release him due to pressing health concerns.
Profile last updated: 2018-01-13 20:21:24