A Dao
Current Status: Sentenced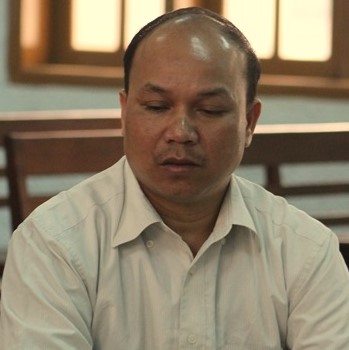 Other Names: A Đảo, A Ma Dũng
Date of Birth: 1981
Gender: M
Religion: Christian (Protestant)
Ethnicity: Montagnard
Occupation: Pastor
Latest Prison: Gia Trung prison, Gia Lai province
Areas of Activism:
Known Affiliations:
Arrest History
August 18, 2016
April 28, 2017
5 years in prison
August 18, 2021
Details
Pastor A Dao, also known as A Ma Dung, from Kontum province, is a pastor of the Montagnard Evangelical Church of Christ.
He advocated for religious freedom for his fellow church members in the Central Highlands and elsewhere. In August 2016 he attended a recent conference on Freedom of Religion in SE Asia and the ASEAN Civil Society Conference and ASEAN People's Forum.
He was arrested in August 2016 under Art. 275 ("organizing for individuals to flee abroad illegally"), a charge he denied. On April 27, 2017, he was sentenced to 5 years in prison. He is detained at Gia Trung Detention Center, Gia Lai Province.
Profile last updated: 2017-12-31 18:15:40