A Dao
Current Status: Sentenced to prison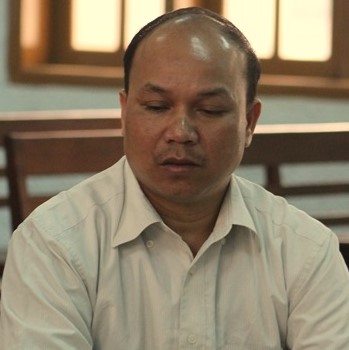 Other Names: A Đảo, A Ma Dũng
Date of Birth: 1981
Gender: M
Religion: Christian (Protestant)
Ethnicity: Montagnard
Occupation: Pastor
Current Prison: Gia Trung prison, Gia Lai province
Details - Background, History of Activism.
Pastor A Dao, also known as A Ma Dung, from Kontum province, is a pastor of the Montagnard Evangelical Church of Christ.
He advocated for religious freedom for his fellow church members in the Central Highlands and elsewhere. In August 2016 he attended a recent conference on Freedom of Religion in SE Asia and the ASEAN Civil Society Conference and ASEAN People's Forum.
Arrest 1 - Arrested August 18, 2016. Sentenced to 5 years in prison. Expected Release is August 18, 2021.
August 18, 2016
April 28, 2017
5 years in prison
August 18, 2021
He was arrested in August 2016 under Art. 275 ("organizing for individuals to flee abroad illegally"), a charge he denied. On April 27, 2017, he was sentenced to 5 years in prison. He is detained at Gia Trung Detention Center, Gia Lai Province.
Profile last updated: 2017-12-31 18:15:40