Nguyen Van Tuc
Current Status: Pre-trial detention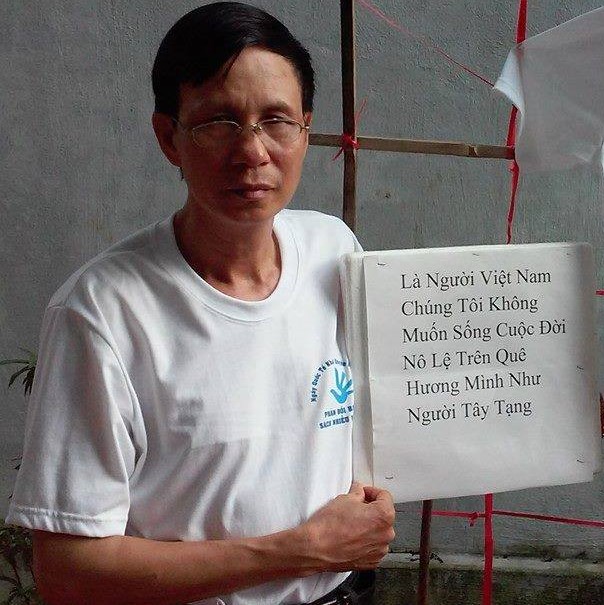 Other Names: Nguyễn Văn Túc
Date of Birth: May 28, 1964
Gender: M
Religion: Buddhist
Ethnicity: Kinh
Occupation:
Latest Prison: Thai Binh police Detention center, Thai Binh province
Areas of Activism:
Democracy
Human rights
Land rights
Maritime sovereignty
Known Affiliations:
Arrest History
Arrest 1
September, 2008
October, 2009
4 years in prison
September, 2012
September 10, 2012
Arrest 2
September 1, 2017
Pending
Details
Nguyen Van Tuc, a former prisoner of conscience and a member of the Brotherhood for Democracy, was arrested under Article 79 on September 1. State-owned media has confirmed the arrest. He had previously served four years in prison under Article 88 for "propaganda against the state," from 2008 to 2012. He is at least the sixth member of the Brotherhood for Democracy, a group co-founded by lawyer and political prisoner Nguyen Van Dai, to be arrested in recent weeks.
Profile last updated: 2017-12-23 01:47:58