Ngo Van Dung
Current Status: Pre-trial detention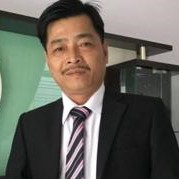 Other Names: Ngô Văn Dũng
Date of Birth:
Gender: M
Ethnicity: Kinh
Occupation: Journalist
Current Prison: HCM city Police detention center, No. 4 Phan Dang Luu, Ho Chi Minh city
Areas of Activism:
Democracy
Freedom of expression
Human rights
Sovereignty
Press
Known Affiliations:
Hiến Pháp
National Movement to Revive Vietnam
Details - Background, History of Activism.
Ngo Van Dung is from Buon Me Thuot City, Dak Lak Province, in the Central Highlands.
Dung is a citizen journalist who filmed the June 2018 protests in Vietnam over proposed Special Economic Zones, and he is a member of the pro-democracy organization the National Movement to Revive Vietnam. Two of its leading members, Vu Quang Thuan and Nguyen Van Dien, are currently serving eight and six and a half years in prison, respectively. He is also a member of the Hien Phap constitutional rights group, which aims to educate citizens about their rights under the law.
Arrest 1 - Arrested September 4, 2018.
Ngo Van Dung was taken into custody on September 4 in Ho Chi Minh City, during a Facebook livestream. For days after the arrest, his situation remained unclear, and many feared he had been formally arrested. Authorities did not give his wife information about his whereabouts, first saying he was in Ho Chi Minh City, and later in Dak Lak province. On September 27, 2018, a fan page supporting the state's propaganda formally admitted that Ho Chi Minh city's police arrested nine members of the civil society group Hien Phap, with the intention to investigate for them criminal prosecution. This included Ngo Van Dung. Beginning on September 1, police secretly began to detain the members and withheld information about their detentions from their families. The group had planned to promote peaceful demonstrations in early September.
In early October, Ngo Van Dung's family finally received an announcement about his temporary detention and prosecution. He was prosecuted by Ho Chi Minh City's Police under Article 118 of the 2015 Criminal Code for "disrupting security" and is now detained at the Ho Chi Minh City police's Temporary Detention Center, where he will await trial.
Reporters Without Borders called on the EU to delay its vote on the EU-Vietnam Free Trade Agreement (EVFTA) in light of Dung's case.
Profile last updated: 2019-01-02 20:13:11