Le Thu Ha
Current Status: Pre-trial detention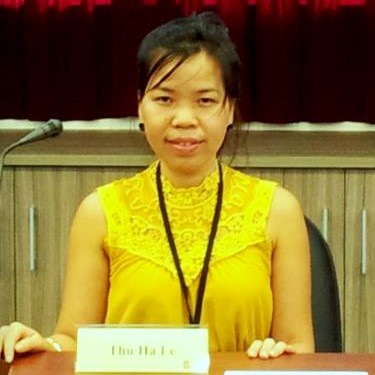 Other Names: Lê Thu Hà
Date of Birth: September 8, 1982
Gender: F
Religion:
Ethnicity: Kinh
Occupation: Teacher
Latest Prison: B14 Detention Center, Hanoi
Areas of Activism:
Known Affiliations:
Brotherhood for Democracy
Luong Tam TV
Arrest History
December 16, 2015
Pending
Details
Update on December 16, 2017: Le Thu Ha remains in pre-trial detention two years after her initial arrest.
In May 2015, she was barred from travelling to Sweden for a conference, and her passport was confiscated. She was arrested and detained for one day in September 2015 along with five other activists for launching an independent human rights news television station linked to the Brotherhood for Democracy. She is a lawyer by training and has worked as a colleague of human rights lawyer Nguyen Van Dai, founder of the Brotherhood for Democracy, and has served as the secretary of the Brotherhood for Democracy.
Latest arrest:
Le Thu Ha and her colleague Nguyen Van Dai were arrested while attempting to meet with EU delegates for the annual EU-Vietnam Human Rights Dialogue in 2015. She has been held in incommunicado pre-trial detention since the arrest, and her pre-trial investigation period has been extended several times.
July 2017:
Authorities charged Ha and Dai under Article 79, which made it unclear if their original charge under Article 88 still stands. They also extended both pre-trial detentions for up to 20 months more. The letter reportedly also said that Son cannot meet with the clients until the pre-trial detention period is over.
She has not been able to meet with her lawyer.
Contact us if you can assist.
December 2015:
Amnesty International released an Urgent Action, warning against possible ill treatment in prison.
October 2016:
73 parliament members from 14 countries sent a letter to Vietnam's Prime Minister calling for Nguyen Van Dai and Le Thu Ha's release.
July 2016:
A group of 26 international organizations called for Nguyen Van Dai and Le Thu Ha's release in a joint statement.
Profile last updated: 2018-01-13 20:10:25