Thich Quang Do
Current Status: House arrest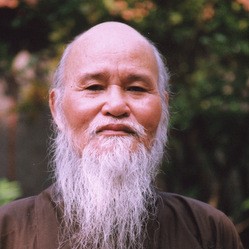 Other Names: Thích Quảng Độ
Date of Birth: 1928
Gender: M
Religion: Buddhist
Ethnicity: Kinh
Occupation:
Latest Prison:
Areas of Activism:
Democracy
Human rights
Religious freedom
Known Affiliations:
Unified Buddhist Church of Vietnam
Details
Venerable Thích Quảng Độ is the Patriarch of the banned Unified Buddhist Church of Viet Nam (UBCV).
He is a leading advocate of religious freedom, human rights and democracy. In his various capacities within the UBCV leadership, he has steadfastly refused to join the government-created Buddhist Church. He has been alternatively imprisoned, internally exiled, or under house arrest since 1977. He was awarded the Thorolf Rafto Memorial Prize and other prestigious human rights prizes.
He has been confined to the Thanh Minh Zen monastery in Hồ Chí Minh City since October 2003, when security officials told him that he had been placed in administrative detention for an indefinite period.
Profile last updated: 2017-12-31 03:49:01