Thich Nhat Hue
Current Status: Sentenced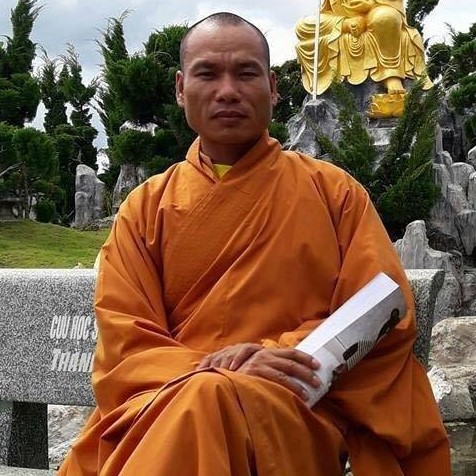 Other Names: Venerable Thích Nhật Huệ, Phan Trung
Date of Birth:
Gender: M
Religion: Buddhist
Ethnicity: Kinh
Occupation:
Latest Prison: HCM city Police detention center, No. 4 Phan Dang Luu, Ho Chi Minh city
Areas of Activism:
Known Affiliations:
Arrest History
November 16, 2016
October 5, 2018
8 years in prison
November 16, 2024
Details
October 2018:
Luu Van Vinh was sentenced to 15 years in prison on October 5. His co-defendants were also sentenced to prison terms: Nguyen Quoc Hoan, 13 years; Nguyen Van Duc Do, 11 years; Tu Cong Nghia, 10 years; and Phan Van Trung (Thich Nhat Hue), 8 years. The five had been detained since November 2016, and all were charged under Article 79 of the 1999 Criminal Code for subversion. Vinh founded a group called the Coalition for Self-Determination for the Vietnamese People, which he had left a few days before his arrest; others were implicated as allegedly belonging to the group, which called for political change in Vietnam.
Venerable Thich Nhat Hue was arrested on November 16, 2016, under Art. 79, in the same case with Luu Van Vinh and Nguyen Van Duc Do.
October 2018:
Thich Nhat Hue was sentenced to 8 years in prison on October 5, almost two years after his initial arrest.
October 2018:
"Thirteen people have been placed behind bars in the past five weeks for 'crimes' such as blogging, using Facebook and other peaceful pursuits," Amnesty International said in response to the October 5 trial. Human Rights Watch called for the release of the five co-defendants as well.
Profile last updated: 2018-10-08 03:37:01